Getting to the end of a construction or renovation project provides great client excitement and almost a sense of relief to the builder or contractor.
Of course, this feeling of excitement can be somewhat dampened if the site is a little messy, or contractors have not cleaned up after themselves during the process.
As a builder you are focused on the fit out, managing multiple trades, often working on tight schedules, and resolving complex and challenging issues right throughout the construction process. Finding time to get trades to clean up after themselves – that's an ongoing challenge for you and the industry.
Flecks of paint, silicone residue, Plasterboard, Debris, sawdust, dirt, concrete, construction can leave behind an awful amount of mess. Plus, newly constructed or renovated properties come with a range of tiny, hard to access debris and residue including:
Dust buried deep in carpet fibres and cupboards and shelving
Removing chemicals and agents used to preserve building materials
Splatters on glass, tiles, and hard surfaces
Dust and debris are also an invisible health hazard – especially for those who suffer from allergies or respiratory conditions.
And if you don't have the right equipment or expertise cleaning windows and glass in high height areas can leave to safety issues, and the risk of glass scratching.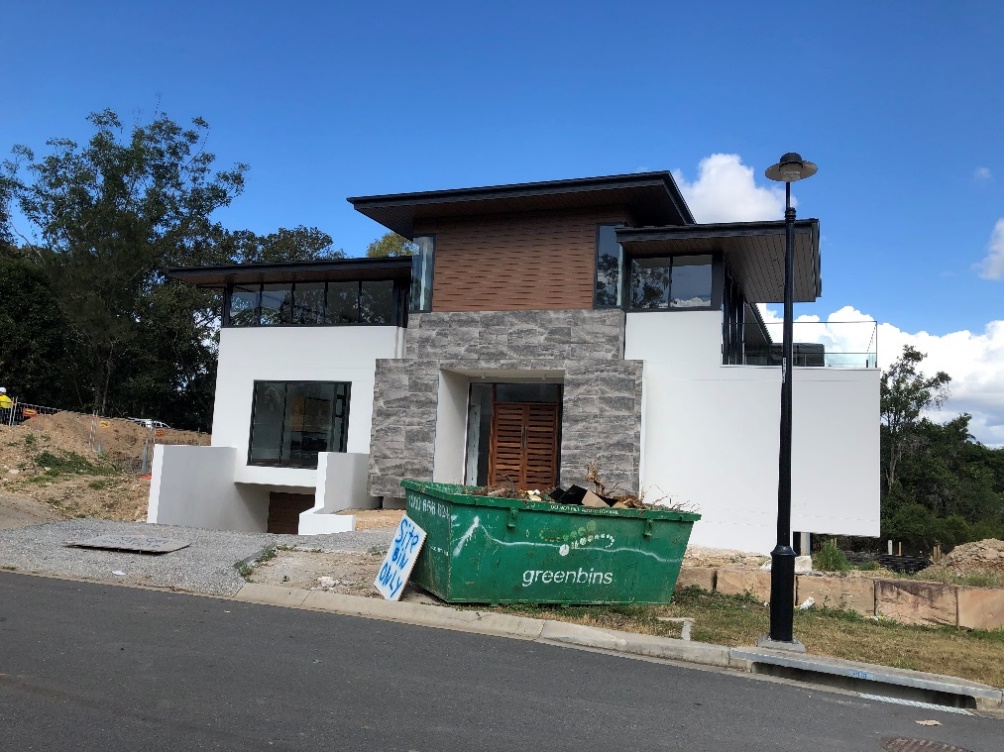 That's why builders find it's easier to leave it to specialists like Ajax Cleaning to complete Builders Cleaning Services and ensure the property is ready for handover.
First impressions count but last impressions are forever
There's no better way to strengthen your client satisfaction and excitement at projects end than by having the property professionally cleaned so that your construction management, design expertise, and building quality standards are showcased and highlighted.
This in turn reflects well on your company and increases the prospects of referral business.
Leaving an average impression at projects end – no matter how good the construction process won't generate client excitement and dampens their enthusiasm for referring business.
Why entrust your builders clean to a professional cleaner
✓ More Safety. Professional cleaners have the right equipment and detergents and work is conducted in safe manner and within legislative and compliance requirements. Leaving this to chance with untrained personnel can result in greater risk of damages to the property itself, to ongoing client's health, and to site safety.
✓ Save Time. Whilst it may seem like a good idea to leave the final clean to a labourer or staff member most personnel don't have the experience or know what to look for. The end result in most cases being that the time took longer than expected, items are missed, extending the defect list and the final handover date
✓ Less Hassle. A professional cleaning company like Ajax Cleaning can co-ordinate various cleaning trades like window cleaners, high pressure cleaning, and general cleaners so that a 1 stop solution can be delivered saving time, and the impacts and risks of pulling together trades who may have never worked together previously.
✓ Better Showcasing of Your Business. Professional cleaning companies are experts in removing residue in difficult areas, and in enhancing the appearance of your finished product. They know through experience what clients are looking for and how to showcase those areas so that excitement levels are heightened, and customer confidence is enhanced.
✓ Save Money. In the long run using a professional cleaner will get the job done faster, and save you a lot of stress, and rework.
Ajax Cleaning and Domestic services deliver a full-service package, and with over 7000 Cleans completed PA, we have an eye for detail, and the experience to help you enhance your project. Whether the job is nearing completion or you need ongoing cleaning to ensure the site is safe and clean while work goes on, our team can help.
Give us a call now or place online building cleaning enquiry by clicking the link