Window Cleaning
Our service offerings include:
Windows- Interior and External windows including tracks and screens
Single and 2 Storey House, Apartment and Townhouse exterior window cleaning
Availability to provide works completed by teams certified for working safely at heights on multi storey properties and high-rise buildings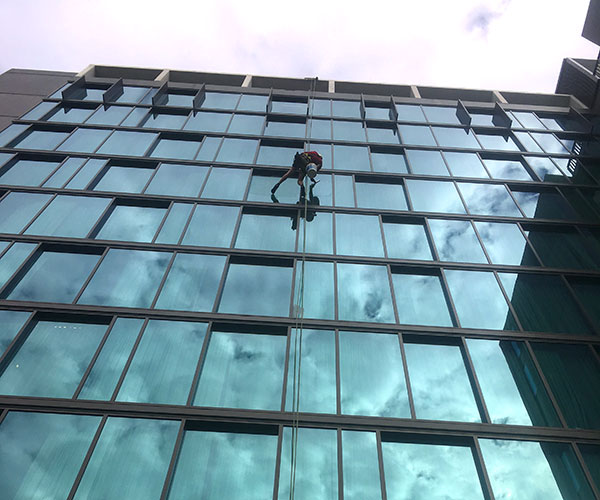 Exterior Cleaning
Wanting to boost your property sale prospects, stop outside dust and dirt from entering your home, or just want a general tidy up before a big event? Ajax Cleaning deliver a convenient, affordable and hassle-free exterior cleaning service.
Our team of licensed professionals can provide a complete range of services including:
Eaves/roof cleaning
Driveways, patios, and pool surrounds cleaning
House washing
Other Domestic services
Save time, by utilising the convenience of a company with the capability to deliver you a one stop solution for all your interior and exterior cleaning needs using specialists in their chosen professions.